RAMP 200 Response bio cardiac diagnostic system
The RAMP®200 Platform provides healthcare professionals with a choice of cardiac markers to optimize rapid clinical diagnosis.
Using a compact, easy-to-use, automated reader, the RAMP®200 Platform delivers objective, rapid test results with an average time to result of ~15 minutes. A high throughput, multi-port laboratory reader (18-36 tests/hour with 3 TMs) Modular, expandable and flexible design (expandable up to 3 TMs) Multi-language capability (English, Spanish, Portuguese, French, Italian, German and Chinese) Enhanced data management and connectivity Self-diagnostic and internal quality control checks.
RAMP® NT-proBNP Test Kit is available here.
---
RAMP® 200 OPERATION PRINCIPLES
The RAMP 200 uses proprietary software to read pre-programmed lot cards
The lot card is inserted into the RAMP® 200 prior to running a new test lot and enables the RAMP® 200 to automatically determine the test that is being run and calibrates the RAMP® 200 on a lot-specific basis. No user calibration required!
The RAMP 200 rejects used or expired cartridges or insertion of a new cartridge without previous lot card entry
The test cartridge is prepared, as per the Instructions for Use, and inserted into the RAMP® 200
If the RAMP® 200 detects any errors, a clear error message will display on-screen instead of reporting a wrong result
The RAMP® 200 calculates the RAMP® Ratio to correct for sources of variability
---
RAMP® Cardiovascular Markers
These reagents are available in cartridge format, for simple "plug in play" method. For use on the RAMP® and RAMP® 200 Cardiac Systems. The complete test menu includes: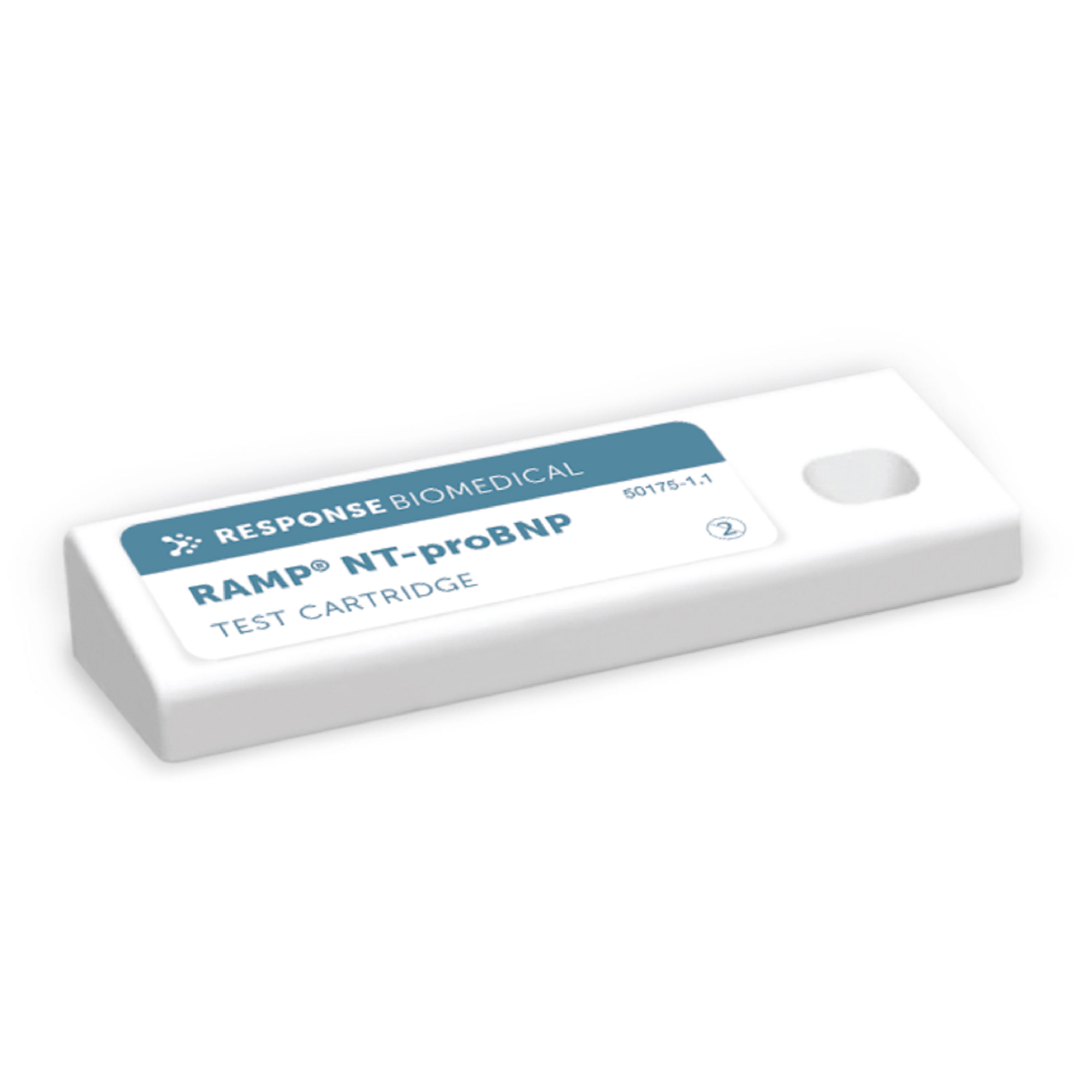 NTpro-BNP
RAMP NTpro-BNP Test
VIEW PRODUCT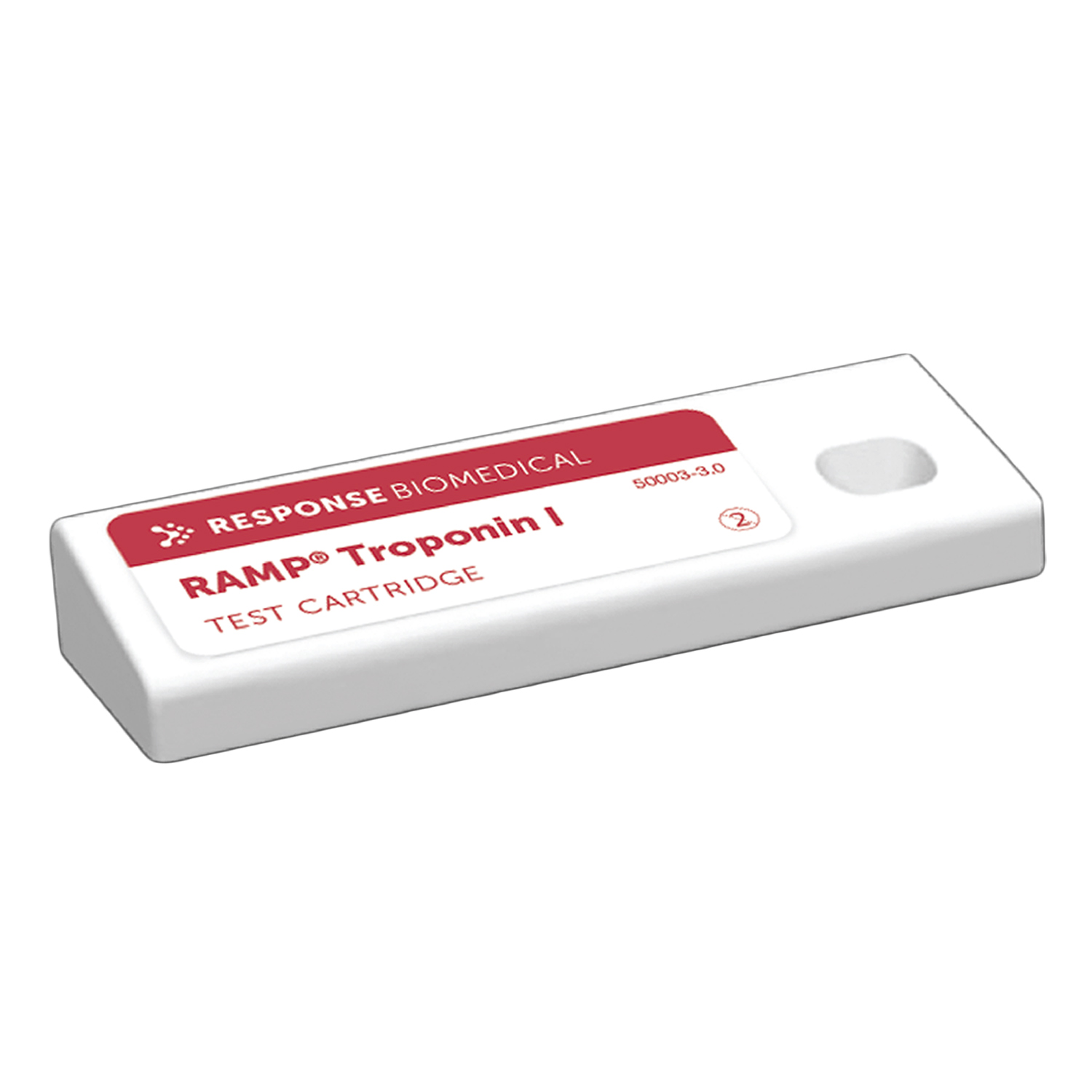 Troponin I
RAMP Troponin I (TNI) Test
VIEW PRODUCT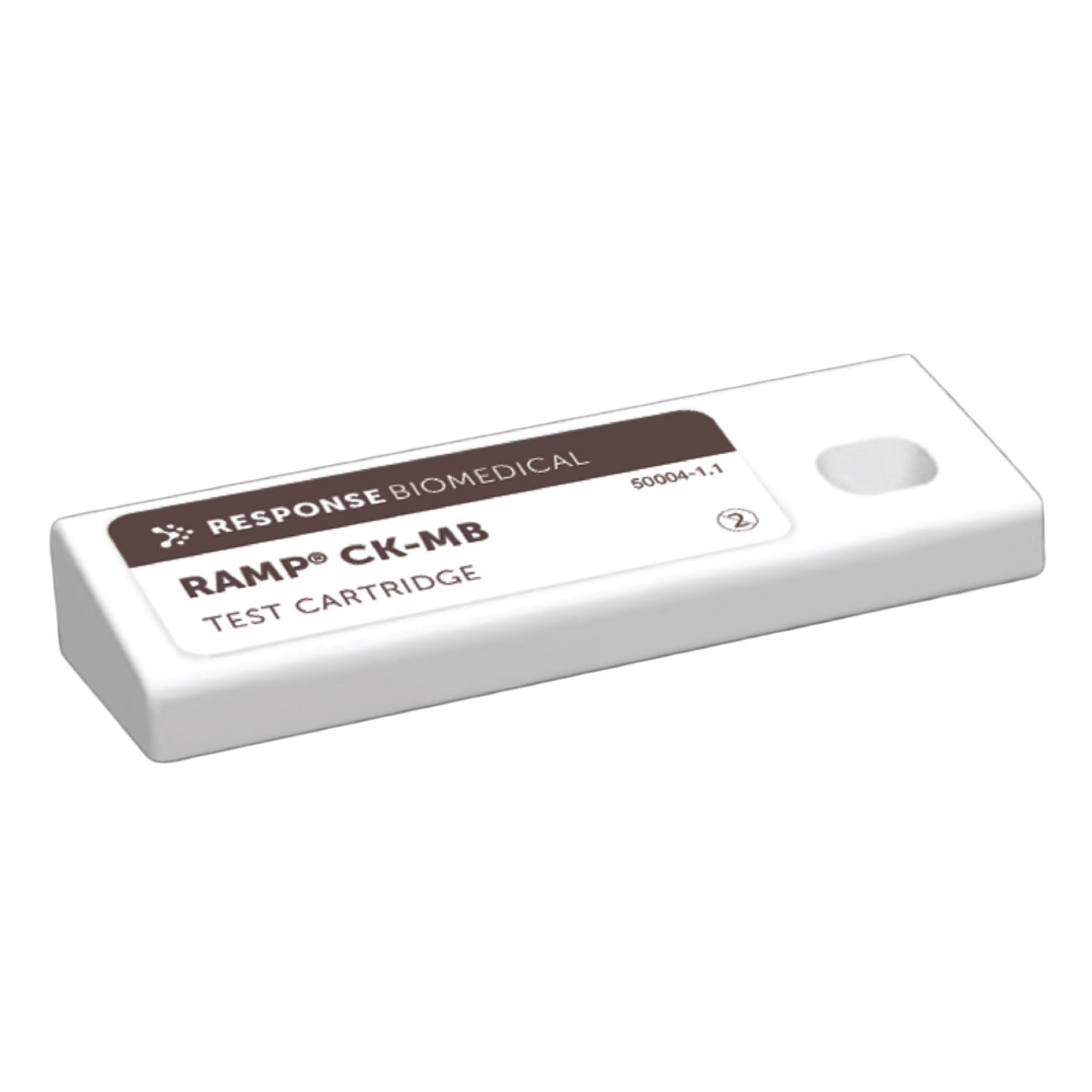 VIEW PRODUCT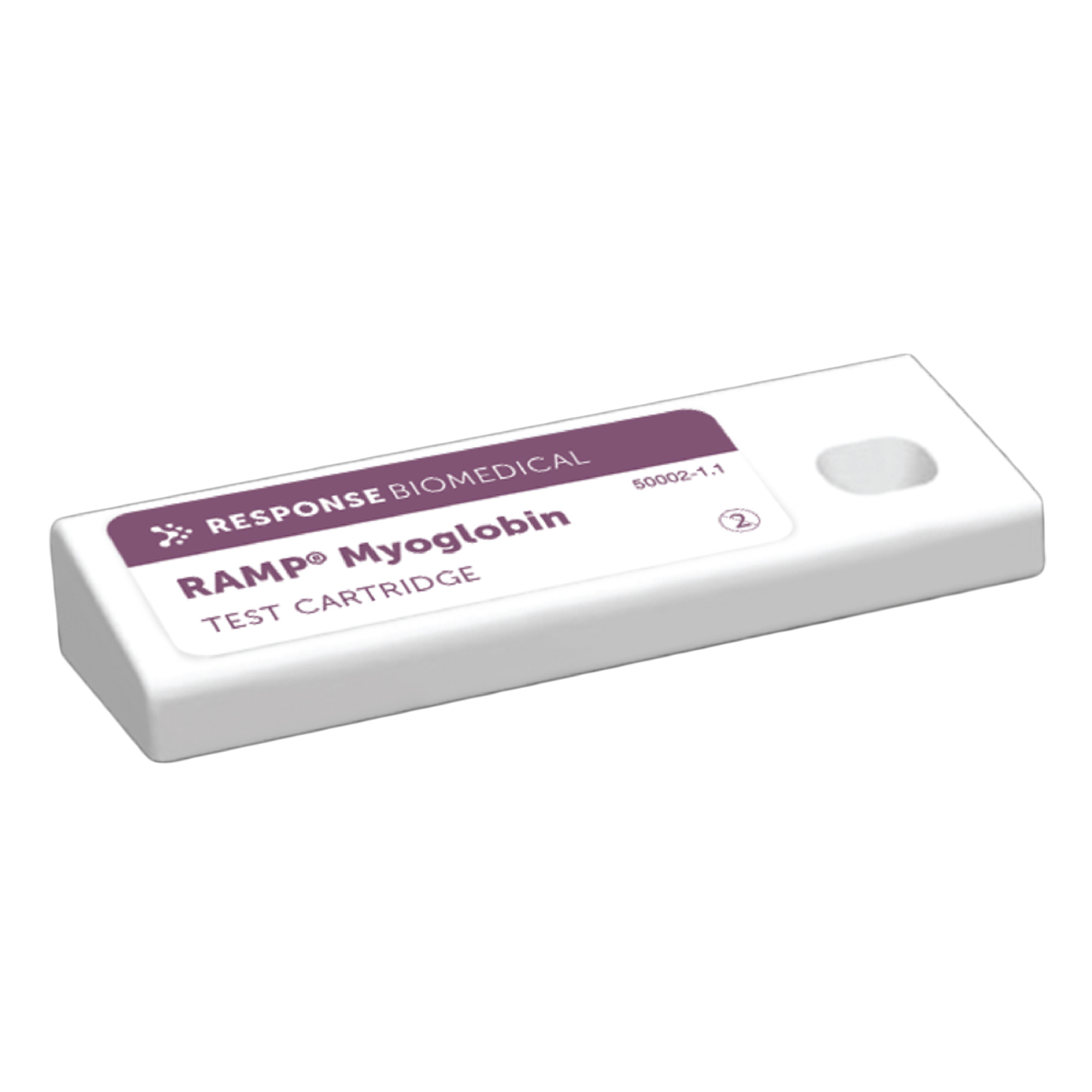 Myoglobin
RAMP Myoglobin Test
VIEW PRODUCT
---
PUBLICATIONS
Features & Benefits
A high throughput, multi-port laboratory reader (18-36 tests/hour with 3 TMs)
Modular, expandable and flexible design (expandable up to 3 TMs)
Multi-language capability (English, Spanish, Portuguese, French, Italian, German and Chinese)
Enhanced data management and connectivity
Self-diagnostic and internal quality control checks
No calibration or maintenance required
Run multiple tests on the same or different patients simultaneously
Bright, easy to read, touchscreen interface for easy menu navigation
Multiple access levels for enhanced security including operator lockout with optional expiration
USB drive allows for easy software upgrades
Internal electronic quality control (IQC) and external liquid QC (LQC) available
Stores up to 300 sample, 300 IQC and 300 LQC results
Programmable, customizable LQC including lockout functions and an analyte specific range setting
Scanner and printer accessories also available for the RAMP® 200