Horiba Yumizen C1200 has a throughput of 1200 tests/hour including ISEs, dedicated port for STAT patient samples and a large test menu including but not limited to comprehensive metabolic profiles, lipid panels, hepatic panels, and specialty tests.
The Yumizen C1200 uses micro-sampling technology ensuring minimal sample is used for testing so that pediatric, geriatric and hard-to-draw patients will not have to be redrawn if a repeat test or reflex test is required. The analyzer is equipped with a large capacity reaction carousel, two mixing probes and two reagent probes, which lend to the high throughput of the system.
Refrigerated control and reagent carousels ensure reagents remain stable onboard until expiration, and the use of durable ceramic pumps that do not break down frequently, ensures maximum uptime of the analyzer. The Yumizen C1200 system guarantees enhanced flexibility and performance enabling laboratories to meet the demands required for everyday use.
With the smallest footprint in its class of analyzers, the Yumizen C1200 analyzer is 48" W x 33" D x 43" H (122 W x 85 D x 110.8 H cm) and has five main sections; the sample carousel, ISE module, reagent carousel, reaction carousel and bulk solutions storage. Each section contributes to workflow efficiencies the lab requires to handle high volumes of samples during peak hours of operation.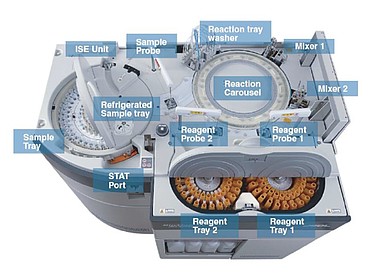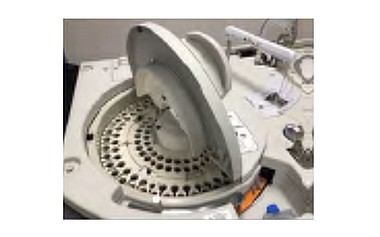 Sample Carousel
The sample carousel is random continuous access and holds up to 84 samples providing optimum throughput
The sample probe provides several sample integrity checks including liquid level sensing, cap/crash detection and clot detection
The lab can program the analyzer to detect hemolysis, icterus and lipemia in a sample, which can lead to erroneous patient results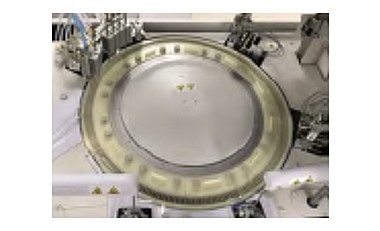 Reaction Carousel
231 high quality semi-permanent reaction wells and two mixers help to enhance throughput; wells are checked before each dispense to ensure optimal reading for high quality results
The use of an immersion-type oil in the reaction carousel aids in enhancing the read quality of results, and eliminates contamination issues from bacterial growth, bubbles and water stains that are associated with the use of water baths, which are costly to resolve
The oil bath also reduces the potential for floods in the lab if a water hose becomes detached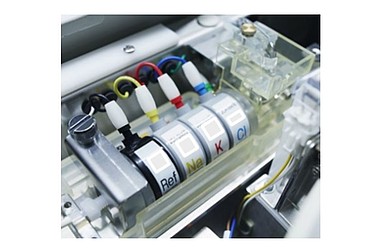 ISE Module
Indirect measurement of ISEs using a 1:37 dilution ratio helps to eliminate interferences during testing ensuring high quality results
Indirect measurement also reduces the need for repeat testing, which lowers the total cost of testing
Electrodes are color-coded and can only fit one way into the ISE port, which reduces waste associated with incorrectly positioned electrodes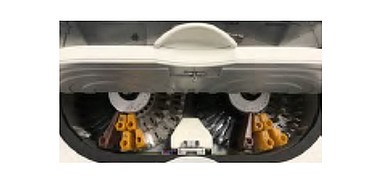 Reagent Tray
Two refrigerated reagent carousels hold up to 41 tests, and the analyzer's software can be programmed with up to 100 applications providing
flexibility to meet the test menu requirements of most laboratories.
Two liquid level sensing reagent probes are used to keep tract of reagent volume ensuring labs do not run out of key reagents during peak hours of operation.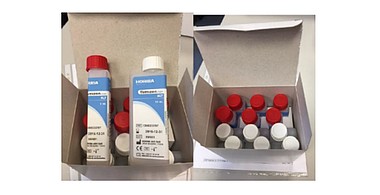 Reagent Management
Reagents are liquid ready-to-use, barcoded and available in various sizes giving the lab flexibility to have more.
Reagent volume onboard for high-volume tests.
System software monitors expiration dating, onboard reagent stability and number of tests remaining in the vial ensuring optimal reagent performance while in use.
Measurement principles include endpoint, rate reaction, 2 point rate and immunoassay, and the optical system uses a halogen lamp. 
FEATURES & BENEFITS
High throughput
Maximum Uptime
Holds up to 84 samples
Minimal sample and reagent used for analysis
Flexibility to meet the test menu requirements of most laboratories
PRODUCT DETAILS
You may place order by giving us a call
| Catalog Number | Description |
| --- | --- |
| HORYUMIZENC1200 | Horiba Yumizen C1200 |